I received this as an e-mail from my Dad and I had to share it. He and my step-mother are always sending great stuff to pass along! They should start a blog!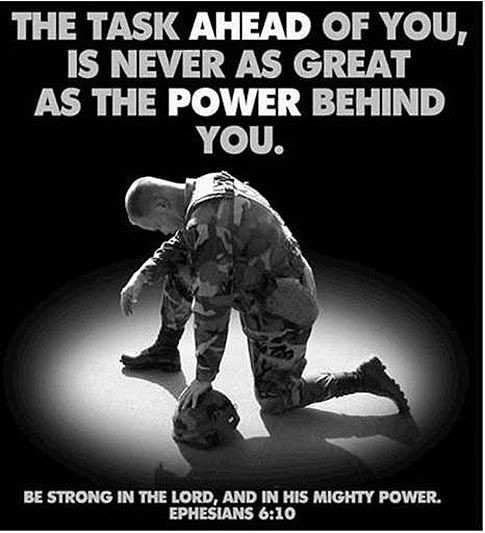 Prayer Request:
I understand that life in Iraq is very difficult to bear right now.
Our troops need our prayers for strength, endurance and safety.
Say a prayer for them then pass the message along:
"Lord, hold our troops in your loving hands.
Protect them as they protect us.
Bless them and their families for the selfless acts
they perform for us in our time of need.
Amen."