Sadness and Heartbreak
June 20, 2006 by Anna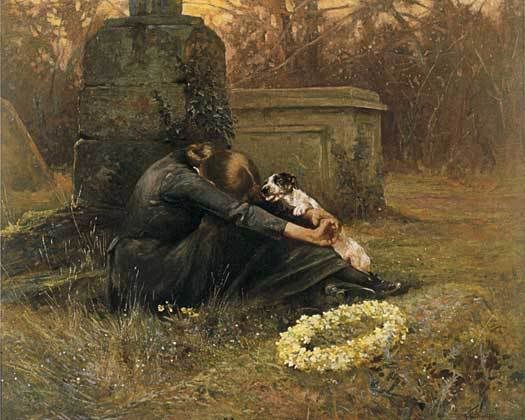 Bodies of Missing U.S. Soldiers Recovered
Painting: A Comforting Friend by Arthur Wardel
7 Responses
Two more heroes called up by the Valkyries to serve in Heaven's Army.

Pray for the families and freinds of the departed.

May everything positive they have done in life be remembered and not the method of their death.

Ditto what Anna puna said.

We need to redouble our efforts at destroying these vile monsters.

Anna and Tom,
As I commented on another blog, they are no doubt in Heaven as their time in Hell is done. And amen to the comments from both of you!

God bless them and their families.

on June 21, 2006 at 2:23 am |

Trish Olsen

When the news first broke today that the bodies of our two soldiers had been discovered, I immediately thought (like Anna puna?)of the beautiful Hughes painting you shared the other day. Yes, two more heroes taken to Paradise by the lovely, mystical Valkyries!
It is our job, now, to pray for their loved ones left behind.

Very beautiful and very fitting. Thanks.

They are in Vallhalla (or warrior's heaven), there is no doubt, Trish.